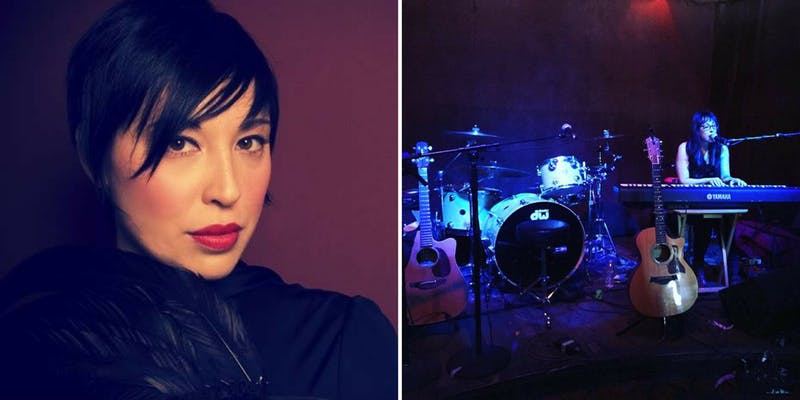 Description
This concert features local singer-songwriter, Francesca Lee.
Francesca Lee writes songs that tell intimate stories of the human heart that are intensely honest yet soulful and soothing. She is best known for her rich velvety voice and stripped-down acoustic style in the folk/pop genre. In addition to crafting the recordings, Francesca has been headlining with her band The New Believers at high profile NoCal venues like Yoshi's, Café Du Nord and her home base, Hotel Utah. Selected for inclusion for the KFOG Local Scene 6 CD, Francesca was featured in a live broadcast and interview from San Jose on the station's Morning Show to celebrate the station's Local Music Month.
The daughter of a Polish mother and a Japanese-born Korean father, Francesca grew up between the Bay Area and Texas. She graduated from high school in Alameda, California where she says she "kept to myself and wrote songs." Her dream was to live in England. Accepted into the prestigious Liverpool Institute for Performing Arts (LIPA) the college founded by Sir Paul McCartney, Francesca raised tuition money with street performances and personal fundraisers.
Schedule
Join us for an intimate house concert in San Francisco followed by light refreshments and social hour. Doors open at 3:40PM, show begins at 4PM.